Our Mission
Millennium works to deliver intelligent compassion to people in complex situations through a network of both small teams and full-fledged development centers to implement projects at the local level.
We believe our strategy is a simple and effective approach to meaningful relief and development.  We do not implement pre-packaged development programs. Rather, Millennium field staff acknowledge that the needs and situations of various groups of people are each uniquely complex. Thus, staff begin by listening to and engaging with a community they enter into, followed by thoughtful assessment. They then work to respond in compassion by crafting quality, sustainable approaches to solve human problems.
Ours is an agile approach that strives to avoid cumbersome bureaucracy, centralized control and costly administration. Millennium's Houston and Canadian headquarters support programs conceived and implemented by field workers who live and work among the people they serve, speaking their language and sharing life with them.  Millennium field staff represent a diversity of backgrounds including medicine, science, education, engineering, technology, and business.

James Clark
James Clark has provided management, legal and financial services since co-founding the organization in December 1997. He practiced law in Canada and the US, and is a member of the New York Bar Association. He previously was a legal consultant to a member of the Saudi royal family, advised Lebanese clients in Canada, and Kurdish clients in Istanbul. James received a BA in Classics from Boston University and a LL.B. from Trinity College, Dublin, Ireland, in International Law and Finance. He pursued advanced studies at the University of Oxford. Raised in Canada and England, he speaks three European languages. James and his wife have two children and live in Texas.mes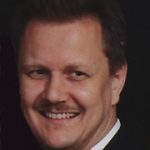 William Koops
Bill Koops formed Millennium in 1997 after serving the Kurds of Northern Iraq as a humanitarian aid worker for six years with his wife, Teresa. Bill was project director for several U.S. government, UN and private contracts. Many of the concepts for the genesis of Millennium came from their experience in relief and development work. From 1991 to 1997, he assisted Kurds in Northern Iraq over the whole evolution of the crisis, from refugee flight to the mountains through long-term development in the unstable region of Northern Iraq. They were adopted into an extended Kurdish Muslim clan, giving them a unique knowledge and perspective. In 1997, he assisted refugee Kurds in Houston to acclimate to the US. Bill speaks Kurdish and Arabic. A graduate of Rice University with a degree in electrical engineering, Bill was a digital hardware engineer for a Houston engineering firm. Bill and his wife have three children and live in Houston, Texas.
Call Us At
+1 713.961.5645
Monday - Friday, 9am-5pm Central Standard Time
5233 Bellaire Blvd
Ste B-358
Bellaire, TX 77401