Partnering for Earthquake Relief in morocco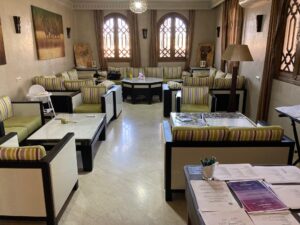 2 October 2023: Millennium field partners are working to meet the immense mental health needs of relief workers responding to the earthquake crisis. A temporary trauma center has been set up in Marrakech, where trained counselors offer free trauma debrief and counseling services to relief workers, and to both children and adults in the English-speaking community. After mid-October, services will continue to be offered in a coastal city by one or two providers at a time, as funding allows.
The temporary center is housed in a villa that has rooms for counseling, a resource center, and a welcoming space for those needing a safe place to rest and process. The center is also providing housing and meals for relief workers and those who lost their homes in the earthquake.
21 September 2023: Ilk Umut Dernegi (First Hope Association), a Millennium partner in Turkey, has sent a team to Morocco to provide emergency aid to villages in the mountainous areas, where the earthquake caused severe damage and destruction. They share with government officials, and local and international organizations, their knowledge from the recent devastating earthquakes in their own country. They are assessing the needs of families and preparing to distribute essential items and provide temporary shelter.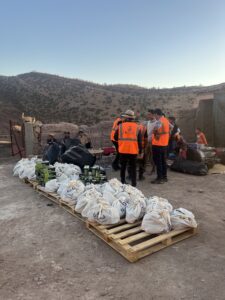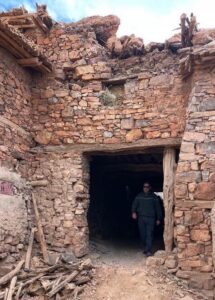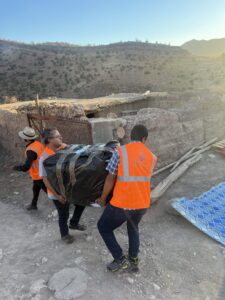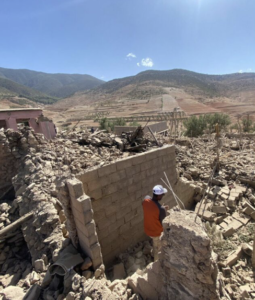 13 September 2023: A powerful earthquake of 6.8 magnitude hit Morocco's High Atlas mountain range on Friday, September 8. The epicenter was roughly 43.5 miles south of its fourth largest city, Marrakech. Witnesses say that some communities have been completely destroyed and the latest estimates report nearly 3,000 people killed and over 2,500 Injured at this time.
Millennium's local partners have begun organizing emergency supplies and will be supporting shelter and clean water distribution to survivors in these difficult to reach mountain communities.