In Arabic, التأهيل "Tahil" means "rehabilitation." For Project TAHIL, it also stands for "Therapy And Healing In Libya." The therapy and healing we envision is not only for individual Libyans with disabilities but also for the rest of Libyan society to better support, honor, and listen to those with disabilities. We expect that as those with disabilities receive greater respect, they will be empowered to help bring healing to their country, overcome its current challenges and build a strong future.
Many voices are speaking out to help shape the new Libya. Yet one voice is missing: the voice of the deaf and hard of hearing community. These Libyans want and deserve a larger role in shaping the future of their country. However, it is difficult for them to communicate with the hearing community, and vice versa. In recent years, both the deaf and hearing communities in Libya have shown interest in learning sign language. However, sufficient resources are not available for Libyans to learn sign language.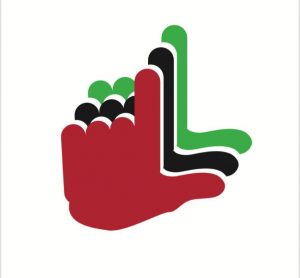 MRDS, through Project Tahil, is helping to change that. Project Tahil has developed a free mobile app that teaches Libyan Sign Language. This app allows Libyans, especially those who have deaf family members or friends, to learn sign language with the click of a button. The Android app was released in 2019 and the iOS app was released in 2022. The app is in Arabic, the main language of Libya, and is called لغتي إشارتي, meaning "My Language is Sign Language."
In 2021, we began "Libya Signs" as a social media campaign to promote Libyan Sign Language. On Facebook, Instagram, Twitter and Tiktok, Libyans can see the importance of Libyan Sign Language and begin to learn it.
As hearing Libyans increase their interaction with the deaf community, it is our hope that the perspectives of deaf Libyans will be more valued and heard. As a result, the deaf community will be better able to help shape their country's future.
In Libya, the Libya Deaf Organization has been a vital partner. They have provided experience, perspective, and sign language teachers. All the signing in our videos is done by deaf Libyans or by certified translators.
Call Us At
+1 713.961.5645
Monday - Friday, 9am-5pm Central Standard Time
5233 Bellaire Blvd
Ste B-358
Bellaire, TX 77401